We have a staff of more than 100 here at Sunby with a clear division of work resulting in high working efficiency.
Sunby has 3 senior engineers, 9 engineers, and more than 30 senior technicians making up our professional team. These highly experienced individuals are dedicated to the research and development of deboners. What Sunby does is to simplify the deboner operation with higher efficiency and multiple-functions, helping customers significantly minimizing costs and increasing economic efficiency after choosing Sunby deboners.
Zhongqiu Wang, Chief engineer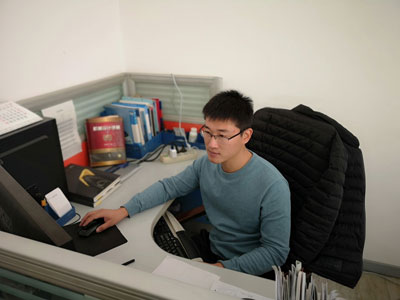 Zhongqiu Wang, Sunby's chief engineer, has worked in the food machinery industry for 21 years, and is in charge of the research and development of our deboners. Deboners designed by Wang feature a mechanical separation structure, easy to maintain compared with deboners with a pump separation method. Years of experience has helped Wang realize the structure of food machines clearly. He can customize deboners and their fittings according to customer requirements to meet real production circumstances. Wang tells customers that they are welcome to provide us with their questions and suggestions helping Sunby continuously making progress and innovation on food machinery research and development.
Hongpeng Du, key designer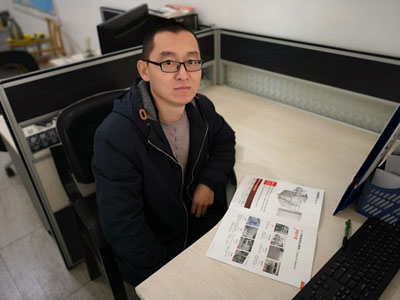 Du has ten years of experience in operating, designing, researching, and developing food processing machines. He takes charge of designing deboners and their fittings. Du is proficient at finding shortcomings of existing deboners and raising important improvement suggestions.
Hua Liu, factory manager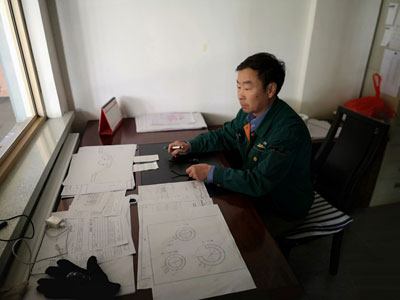 Liu takes charge of coordinating the production relations of Sunby, arranging reasonable technological processes and production machinery. Moreover, knowing the importance that food processing machines make a significant contribution to overall quality in the food processing industry. Liu helps us maintain strict control over product quality. Under his leadership, Sunby inspects every stage of deboner production to ensure product quality.